Woodland Management - Brockley Woods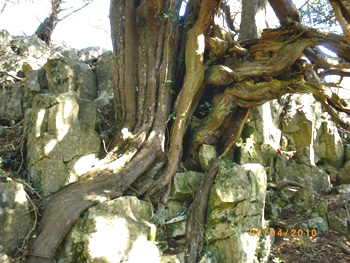 Brockley & Chelvey woods, a 174-acre ancient woodland site, lies in North Somerset just south of the town of Backwell. As with many woodlands of its time, active management has ceased over the past few decades. The site had become neglected with overgrown track ways, overstood coppice stools, unthinned stands which were dark and unproductive, and had suffered considerable damage to tracks from unauthorised off-road vehicles.
The owner of the woods is a local business man, Ken Edis, who has a passion for woods and a plan to get the woods back into management. Part of that plan is to start a woodland enterprise, Backwell Woods, with the aim of getting the woodland self-funding by 2015. Backwell Woods is a thriving firewood supplier that sells quality logs to customers in the Bristol area as well as milled timber to local woodworking companies.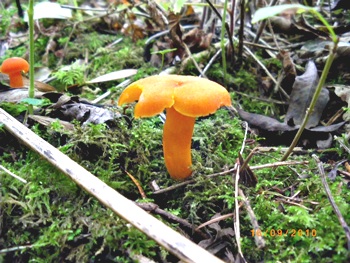 Pat Baldwin, director of Treeation, first started work at the woods in March 2010. Initially, work was concentrated on completing a 5-year Forestry Commission Management Plan that would become a guide for Backwell Woods. The plan contained comprehensive information on many aspects associated with the woodland from ecology to history to harvesting plans. Once this management plan had been created, Pat Baldwin focused on obtaining a felling licence from the Forestry Commission to allow us to begin restoring the woodland. A felling license is a legally required document required by anyone wishing to fell trees in their woodland.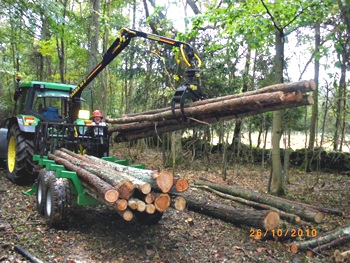 Before any practical work was carried out, an emergency plan was prepared which included risk assessments and a detailed map of the woods showing access routes and grid references for each section of the woods so we were fully prepared in case of an injury occurring in the woods.
Initial felling of dead elms and dangerous trees was undertaken along permissive footpaths and the bridleway to improve safety for woodland users. We also made a serious attempt to eradicate the illegal off road trespass by installing signage, and commissioning a local fencing company to install five 12-foot gates and several sections of fencing. This proved to be very successful and over the last 2 years the off-road damage has ceased to be a problem.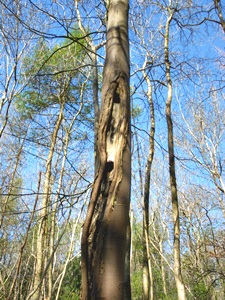 Work then moved towards track improvements. About a mile of track was opened up by felling and clearing encroaching trees  Also, off roaders had caused heavy rutting and water logging in sections of these tracks.The work was undertaken by using chainsaws and a wood chipper to deal with brash. Pat Baldwin led the small woodland team, providing training where needed, and ensuring health and safety was always a focus. The results were instantly satisfying with light now being able to reach the woodland floor, improved vehicle access to the woods and a positive response from local walkers.. The off roaders had damaged some sections of these tracks, causing heavy rutting and consequent water-logging, so further improvements are to take place on these tracks using heavy machinery to re-cut the tracks, and stone to resurface where needed.
All though the main bulk of income for the woodland enterprise was planned to be achieved by firewood Pat Baldwin also negotiated a deal with a local forestry instructor who now uses the woods on a regular basis as a site to run his courses generating a small amount of income in addition to getting some forestry work done free of charge. The work involves 'thinning' - a process which removes trees too close to each other and diseased/deformed trees thus improving the health of a tree stand and allowing extra light to the woodland floor encouraging natural regeneration and awaking dormant seed banks. The aim is to create a mixed, uneven aged stand. With a variety of species and age classes biodiversity of the stand is maximised and also mixed species stands are far less likely to suffer from diseases than single-species monocrop stands.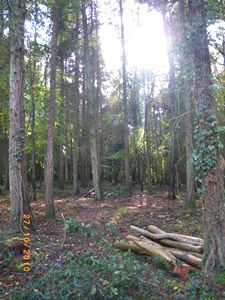 Pat Baldwin then negotiated deals with Touchwood Enterprises Ltd, The Greenplay Project, and Phillips Organic Wood Works to sell timber produced from the thinnings and generating supplementary income for Backwell Woods & Woodfuel Ltd. Other works included market research on the timber and firewood industry, working with Ken Edis on marketing the enterprise, and surveying other parts of the woods for future management proposals.
Currently Pat still works one day a week leading the woodland team in management tasks and also provides a general woodland advisory service. This service is customised to Ken's needs which include: administration of EWGS, attendance of meetings with, e.g., the Forestry Commission, general advice on tree work and woodland planning, and being available at the end of a phone if needed for urgent matters.
Firewood and

other wood products

click here




Do you need a QUOTE or want to make an ENQUIRY?




click here