About Us
The Director
Pat Baldwin is the director of Treeation Tree Surgery & Woodland Management. Read More
After completion of a Bsc degree with Honours in Environmental Science & Geography Pat spent a year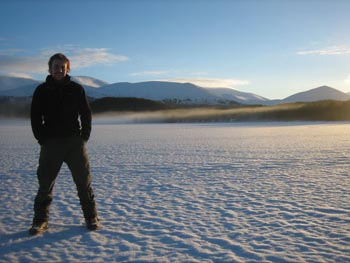 working and travelling in British Columbia, Canada.
"It was an action packed year with most of my free time spent hurtling down snowy slopes on my snowboard, having heart stopping encounters with black bears while mountain biking and swimming in stunning glacier fed blue lakes surrounded in snow capped mountains.
Being an outdoor man, I became very interested in working more specifically with trees and woodlands. On my return to the UK I attained an NVQ in Environmental Conservation with the British Trust for Conservation Volunteers. This gave me an excellent practical grounding which then lead to me becoming the Assistant Forestry Warden for the National Trust at Dudmaston Estate, Shropshire. Another, incredibly valuable learning experience where I gained qualifications in chainsaw use, pesticide & brushcutters.
By this stage I was hooked on working with trees! My aims and goals were very clear and I spent the next 4 years building up my experience, training & development with an Approved Arboricultural Association contractor (Silvanus Services Ltd) undertaking roles as a team leader and a climbing arborist. The following 2 years were spent more specifically in woodland management. I got a job as Woodland Manager for a 160 acre Ancient, Semi-Natural Woodland - Brockley & Chelvey Woods (link to case study). This allowed me to gain experience in planning, marketing & developing woodland enterprises as well as initiating a significant woodland restoration project. At the same time I gained a part time position with Gloucestershire Wildlife Trust (GWT) working in one of the largest Ancient woodland sites in the South West - Lower Woods. My focus here was to run the tree felling team and to develop woodland enterprise:- firewood, timber, charcoal & coppice products in particular. The aim for the GWT was to become a self funding woodland management exploring different income streams to cover the running costs of day-today management tasks.
In 2014, I made the decision to focus solely on the Treeation and ended my job with GWT. This proved to be a great move for and in 2016 I gained a level 3 qualification in Professional Tree Inspection (PTI) and by summer 2017 also a level 4 National Diploma in Arboriculture. These qualifications have allowed me to expand my knowledge and expertise in tree care as well as being able to offer myself as a professional tree inspector and surveyor.
After my experiences, training and lessons learnt I then felt well equipped and motivated to start up Treeation - Tree Surgery & Woodland Management."
Pat Baldwin, Director of Treeation.
Insurance
We believe in peace of mind for ourselves and our customers. We have Public Liablity insurance for up to £5million, employers liability to £10million and professional indemnity to £1 million.
Training
Treeation uses a selected team of experienced and qualified arborists & woodsmen to carry out work to ensure their high standards are met for every job they undertake. As a minimum requirement arborists will be trained to City & Guilds NPTC (link to www.nptc.org.uk/) standards - Read More
The best qualifications in UK as well as having a very good reputation, arguably the best, internationally too. All arborists have been awarded the following qualifications: Cross cut & Maintenance (CS30), small tree felling (CS31), Tree climbing & Aerial rescue (CS38) and operating a chainsaw from a rope & harness (CS39). Also qualifications in brushwood chipper, first aid, manual handling, MEWP, safe pesticide use (PA1 & PA6) will be carried by at least one team member where deemed necessary.
For woodland & forestry work woodsmen have a minimum of CS30, CS31 and first aid. Qualifications in brushwood chipper, manual handling, safe pesticide use (PA1 & PA6). tractor driving, tractor driving on slopes and ATV driving will be carried by at least one team member where deemed necessary.
Work quality
Treeation is motivated to achieve the highest arboricultural work standards in accordance to BS3998 "Recommendations for tree work". For the highest woodland & Forestry work standards - UKFS (United Kingdom Forestry Standards) - A reference to standard for sustainable forest management. Read More
The company offers clients well thought solutions from ideas & principles derived from the very best specialists in the fields of arboriculture and woodland management such as Alex Shigo, Ben Law, Cyril Hart, Oliver Rackham, Tony Kirkham, English Nature, Forestry Commission, International Society of Arboriculture, Arboricultural Association, Claus Mattheck and British Trust for Conservation Volunteers (BTCV).

Customer service
Treeation aims to offer an unrivalled long lasting customer service - we are not interested in the quick buck - we want to build long lasting, well established customer relations that will be mutually beneficial. We encourage feedback from our customers as this allows us to continuously develop our services to suit your needs.
Planning & legalities
There are fines for arborists and tree owners of up to £20,000 for working on trees in Conservation Areas & trees or with Tree Preservation Orders (TPOs) without the appropriate consent. Of course we don't want that! so Treeation will take all the necessary steps for our customers to avoid this from happening. This means we will undertake initial contact with Tree officers to determine whether any restrictions apply. Read More
If a planning application is required we will take care of this as part of our service for you free of charge. Decisions can take up to 6 weeks on receipt of an application.
Eco-friendly
Treeation is an Eco-friendly company that promotes nature conservation. Our work solutions will always have a focus based upon reducing environmental impact. Read More
For example - choosing a suitable time of year to carry out tree work to avoid disturbance to nesting birds or choosing the most suitable time to extract timber from woodlands to avoid flora damage and soil compaction. We choose to spend an extra 20% sterling on an environmentally chainsaw oil that is vegetable based rather than using the cheaper semi-synthetic oil that most companies choose to save money. We believe that spending the extra money is an investment into our environment and will reduce unnecessarily pollution.
Treecyling
Treeation strives to re-use all of its materials produced from tree work. Read More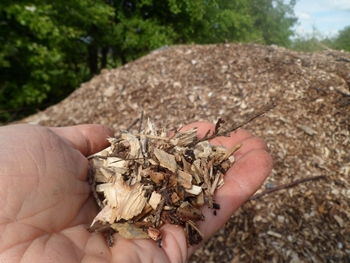 We are always looking into alternative methods to re-use our materials. What this requires is an investment in time and resources to find the best home or use for woodchip, timber & branch wood. Treeation is always actively building up a network of people and organisations in which to do so. So please feel free to enquire about any particular products that you are interested in or any suggestions you have. Products
Tree Sustainability
Treeation encourage customers to replant a replacement tree when it is deemed necessary to fell a tree. Read More
This way we are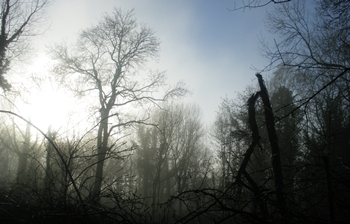 ensuring that the population of urban trees is sustainably managed.
Within a woodland setting - Treeation encourage the sustainable and low impact management technique of coppicing. This is defined as cutting broadleaved trees every 5-25 years. The harvest is used for a whole a range of useful products and fuel. This method has been favored for hundreds of years and has lower impact on woodland wildlife & ecosystems than modern forestry clear fell and replant methods.
Herbicide use
Treeation doesn't actively encourage herbicide use. We don't like to use chemicals that can be damaging to our environment. Read More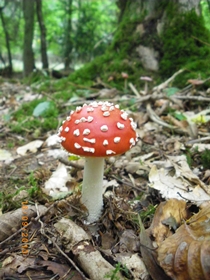 In most cases an alternative mechanical method can be used to manage unwanted vegetation. The only exception we consider acceptable to use herbicides would be to kill off tree stumps as a last resort. In these cases a low impact herbicide (glyphosate) is carefully used to cover a freshly cut stump on a dry, non-windy day to reduce any chances of leaching or spray drift.
Continuous Professional Development (CPD)
Continuous Professional Development (CPD) is actively encouraged and is seen as an important opportunity to keep on learning. Read More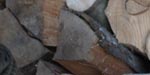 Firewood and
other wood products
click here
At least one day a month is spent with professional organisations such as the Royal Forestry Society (RFS), Forestry Commission (FC), International Society of Arboriculture (ISA) or the Arboricultural Association in order to achieve CPD.